Despite their prevalence, car accidents are unexpected events that can be traumatizing those who are involved. In an instant, car accidents can dramatically change a person's life, leaving them with severe injuries, significant financial difficulties, and emotional or psychological distress. 
Unfortunately, in these situations, insurance companies are notorious for taking advantage of personal injury victims.  In fact, their entire business model is built on paying as little as possible in claims. Having a knowledgeable personal injury and car accident attorney on your side can help to preserve your rights and ensure that you recover the compensation that you need to move forward. A car accident lawyer can help to evaluate your case, determine the evidence you need to win your case, and present you with different options to achieve your goals. Whether you're seeking justice or simply financial security, a car accident attorney can help determine whether a settlement or a court case is in your best interest. Contact the Haffner & Morgan law firm today for your free consultation with our San Diego car accident attorneys.
San Diego Car Accident FAQs:
How Our San Diego Car Accident Lawyers Can Help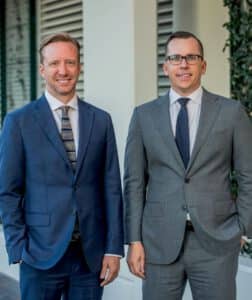 Haffner & Morgan's San Diego car accident lawyers stand ready to help, counsel and advise the injured through the process of an auto accident case. Haffner & Morgan will immediately launch a legal investigation into your case and the circumstances surrounding the crash. This investigation will be the foundation of a strong case for you by gathering evidence such as driving records, eye-witness statements, media reports, photos or video, and a complete analysis of the road conditions and potential infrastructure problems, which may have contributed to the car accident. These first steps for an auto accident attorney lay the basis for establishing the defendant's fault.
Coinciding with this process, the San Diego car accident attorneys at Haffner & Morgan will begin the process of communication with the first and third party insurance companies. This establishes the amount of insurance money will be available to the accident victim from an insurance company after proving liability. If the care you are receiving from your health insurance is inadequate in treating your injuries, the San Diego car accident lawyers can refer you to physicians who would be able to treat you on a lien basis. That is, they would be treating you for payment to be received after your car accident settlement or jury-verdict.
Why Choose Our San Diego Car Accident Lawyers?
Our San Diego car accident lawyers have a proven track record of success in car accident cases across San Diego. We have years of experience to aid you through the entire legal process, and our aggressive auto accident lawyers are prepared to take your case to trial if necessary.
We have recovered millions of dollars for our car accident case clients in San Diego. Below are some of our most successful car accident case results:
Notable Car Accident Case Results
$3.5 million | T-bone accident and significant spine injuries
$1.48 million | Side impact vehicle collision settlement with major injuries
$1 million | Rear-end motor vehicle accident with neck and back injuries
$725k | Car accident settlement
$500k | Car accident settlement
$400k | Car accident settlement
Our Clients Are Our #1 Priority
We understand that an unexpected injury can change your entire life in an instant, and we stand ready to fight for the maximum possible compensation for our clients. Our attorneys understand the anxiety, fear, and confusion that comes with a car accident, and we genuinely care about your recovery. Whether it is a car accident, wrongful death, spinal cord injury, or more, our San Diego car accident attorneys are available 24/7 to answer your questions about the complicated legal process.
Efficient, Expert, and Experienced
The San Diego car accident lawyers at Haffner & Morgan have the experience to handle even the most complex of cases. We are committed to uncovering all of the details regarding your case in order to receive the best possible result. We will not rest until our clients have received the compensation they deserve in order to move on with their lives.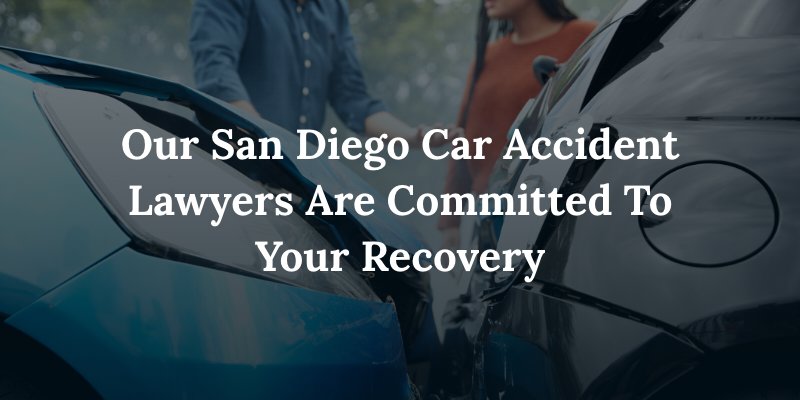 Common Vehicle Accidents in San Diego
There are a variety of situations that can lead to a motor vehicle collision.  The Haffner & Morgan San Diego car accident attorneys have helped clients who have been injured in:
Collisions involving commercial vehicles such as big rig trucks, delivery vehicles or busses.

High Speed Crashes. Recent studies have found that speeding was cited as a factor in 30 percent of all deadly auto accidents in the U.S., and that number is likely a conservative estimate.

Texting And Driving. The Majority of states have implemented bans on texting and driving. Ignoring these laws could cost drivers a hefty fine, but it still pales in comparison to the costs associated with major car accidents.

Drunk Driving Accidents. Public awareness campaigns over the past several decades have started to decrease the number of alcohol-fueled crashes, but they still remain a serious problem across the country.

Rollover Accidents. These are often extremely serious crashes, and a vehicle defect or poor road conditions can sometimes be factors. An experienced attorney can help prove a design or manufacturing defect in your vehicle or the road, street, or highway contributed to a rollover crash.
What to Do After an Accident in San Diego
While the aftermath of an accident is traumatic and chaotic, keeping a cool head can protect your physical and financial health. If you are seriously injured you may be helpless to protect yourself and must rely on others. However, if you're able to safely move around while you wait for help it's important to remember to take the following steps:
Move to the shoulder of the road or a safe location

Call 911 to report the accident and wait for help

Render reasonable aid and comfort to any other accident victims

Use your phone to take photos of the accident scene, property damage, other involved vehicles, and any other relevant factors such as traffic signals and intersection signs

Take the contact information of other drivers and any witnesses to the accident

Allow paramedics to examine you and transport you to a hospital or seek medical treatment as soon as possible

Tell the doctor about all of your symptoms and ask him/her to thoroughly document your injuries, treatment recommendation, and prognosis

Follow all of the recommended medical care plans

Ask for a copy of the police report

Contact a San Diego car accident attorney
If another party was at fault in your accident, you deserve financial compensation for your medical care, lost wages, and pain and suffering.
Tactics Insurance Companies Commonly Use to Deny Claims
A skilled personal injury attorney understands how to counteract the tactics insurance companies use regularly to deny or undervalue personal injury claims in order to maximize their profits. While some tactics may amount to bad-faith insurance practices that leave them liable for separate lawsuits, other tactics are legitimate but still pose pitfalls you could fall into easily if you aren't aware. Common tactics an insurance company might use include:
Calling soon after your accident to offer a low settlement in exchange for a release from further liability before you know the extent of your damages

Calling on a recorded line and then using your words out of context against you later

Obtaining your medical authorization to review your injury records and then combing through your medical history to find pre-existing conditions and to claim them as the cause of your pain

Claiming your injuries can't be severe based on the relatively minor damage to your car

Denying that your doctor's recommended treatment is necessary for your injury

Using your social media posts against you, such as photos of you on vacation after your injury (even if you were truly in pain)
Insurance company representatives aren't usually on your side, regardless of how friendly they might sound on the phone. No car insurance representative relishes writing out large checks and their job is to find ways to undervalue every claim.
What Types of Compensation Can Be Received in Car Accidents?
Compensation in car accident cases comes in the form of damages.  Damages refer to the losses or expenses that a victim incurs as a result of the collision. Compensable damages are typically divided into three categories, economic, non-economic, and – though rarely awarded – punitive damages. Common examples include:

Pain and suffering

Medical Expenses both past and future

Lost Wages and reduced earning capacity

Property Damages

Emotional Distress
Each type of compensation may require different types of evidence to help support the claim. For example, physical injuries can be supported by an evaluation with physicians or actual pictures. In comparison, emotional distress may require backing support from psychological experts who can show a causal linkage between the injury and emotional impact that disrupts an individual's life. 
Some types of compensation will be capped by California law law (known as statutory limits) or can have the opposite effect and be multiplied. For example, treatment costs can be claimed for multiple damages. 
Do I Need to Go to Court for a San Diego Car Accident Claim?
Over 90% of car accident claims are settled out of court through negotiations with the appropriate insurance company. Having a skilled San Diego auto accident attorney with a strong local reputation of success can help to compel insurance companies to offer an ample settlement without the necessity of courtroom litigation.
If the auto insurance company continues to deny the claim or offer an inappropriately low amount on your damages, the car accident attorneys at Haffner & Morgan are more than willing to litigate the matter in court and aggressively defend your right to compensation. We will also fight for your best interests when structuring your claim for medical expenses, lost wages, and pain and suffering.
How to File a Car Accident Claim in San Diego
Filing a car accident claim in San Diego doesn't have to be overwhelming. A San Diego personal injury attorney will help you through the entire process. Follow these steps for a filing a vehicle accident claim:
Ensure Safety and Gather Information: Prioritize safety, move vehicles if possible, and collect details from all parties and witnesses.
Contact the Police: Even for minor accidents, call the police for an official report.
Notify Your Insurance: Promptly inform your auto insurance company, providing accurate details about the accident.
Seek Medical Attention: Get a medical check-up, as some injuries may not be immediately apparent.
Document the Scene: Take photos of vehicle damage, road conditions, and relevant signs.
Obtain the Police Report: Get a copy of the police report for your records.
Consult an Attorney: Immediately call our San Diego car accident attorneys, we are ready to fight for your maximum possible compensation.
Maintain Detailed Records: Keep track of medical bills, repair costs, and other expenses.
By following these steps and staying organized, you can navigate the car accident claim process efficiently and increase your chances of a successful outcome.
Statute of Limitations in California
California courts limit the amount of time an accident victim has to make a claim. Often, it isn't until after physical recovery that an injured person fully understands the financial, physical, and emotional damages the accident caused. However, California's statute of limitations for accident claims is two years from the date of the accident. If you miss that deadline, your case is likely to be dismissed by the court.
Only under certain circumstances do exceptions to the 2-year limit come into play. These include the following cases:
For victims under the age of 18, the 2-year statute of limitations begins on the day they turn 18

If the accident leaves a victim incapacitated, the statute of limitations begins when they regain their mental faculties. 

In cases where a government entity is liable for the accident the statute of limitation is reduced to 6 months
California's statute of limitations for accident claims serves to protect the quality of evidence and testimony in a case and also protects plaintiffs against the ongoing threat of legal action.
Tips for Recovering From a Car Accident
Recovering from the trauma of a car accident can be emotionally distressing and draining, even beyond the pain of your physical injuries. Your prognosis may be unclear and your future uncertain if your injuries were severe or debilitating. While your personal injury attorney focuses on securing your financial recovery, you can help boost your physical and emotional recovery by doing the following:
Follow all of your doctor's treatment recommendations 

Seek counseling for any feelings of anxiety, depression, or PTSD

Take time to rest, and don't return to work until your doctor clears you

Ask your doctor if physical therapy can help to speed up your recovery

Keep a pain journal

Drink plenty of fluids and eat a healthy diet

Slowly return to mild physical activity as soon as your doctor clears you for gentle exercise

Use ice and/or heat appropriately to treat your injuries. Ice minimizes inflammation while heat increases oxygen flow to speed the healing process

Seek massage therapy from a licensed clinician

Investigate the benefits of alternative medicine for pain management such as acupuncture and/or chiropractic care
If you've suffered serious injuries, your body needs time to heal. By making healing your priority, you can maximize your recovery to the fullest possible extent.
What Are the Most Dangerous Intersections in San Diego?
According to the U.S. Department of Transportation, 50% of car accidents occur in intersections. San Diego is a beautiful city, but it has at least five dangerous intersections. By knowing where the danger lies, drivers can avoid these intersections or exercise caution when using them. Poor traffic flow designs, limited visibility, and high amounts of pedestrian traffic all contribute to high accident rates in the following San Diego intersections:
University Avenue and Marlborough Avenue

El Cajon Boulevard and 36th Street

University and 1st Avenue

Market Street and 6th Avenue

Broadway Road and 5th Avenue

University Avenue and 4th Street

Coronado Avenue and Thermal Avenue

Euclid Avenue and Naranja Avenue

4th Avenue and Market Street

University Avenue and 52nd Street
While the city of San Diego has made improvements to many of these intersections, they remain problematic for a variety of reasons with many accidents taking place in these locations annually.
Proudly Serving San Diego Neighborhoods
La Mesa | El Cajon | Clairemont | North Park | South Park | Old Town | Point Loma | Balboa Park | Bankers Hill | East Village | Mission Valley | Normal Heights | Hillcrest | Little Italy | University Heights | Gaslamp Quarter | Mission Hills | Bay Park | Bay Ho | Pacific Beach | La Jolla | Torrey Pines | Encinitas | Solana Beach |
Choosing the Right San Diego Vehicle Accident Attorney for Your Case
The leading cause of injuries in the United States is auto accidents. It's not surprising when you think about it: four thousand pound hunks of metal hurtling down the highway can obviously do great damage to the human body in ways both visible and invisible. Serious injuries to the brain, spinal cord, bones, tendons, muscles and connective tissue are unfortunately all too common. It is particularly difficult for those injured to heal from their injuries while simultaneously deal with the vehicle repair facilities, rental car agencies, insurance adjusters, medical providers and billing and collection outfits.
Those injured in an auto accident by the negligence of another driver often run into the difficulties and roadblocks put up by insurance companies when trying to be made whole for the losses they've suffered. In fact, many do great damage to their rights and the value of their cases when they try to "handle it themselves." Individuals with legal representation receive over three times the recovery than those without. If you or a loved one has suffered injuries from a car accident, the San Diego personal injury lawyers at Haffner & Morgan stand ready to help, counsel, and advise the injured victim through the process. Contact us today at (619) 541-8787.
---
Client Testimonial: 5/5
★ ★ ★ ★ ★
"This is your go to team in case of an accident! Haffner and Morgan are both amazing attorneys, strongly recommended. They explained the entire process very well and every phone call and email were returned quickly. I'm very happy to have worked with them and will definitely keep in contact for the future. Thank you again!"
Jeanette M.
Click here for more testimonials.