Why Choose Our San Diego Uber/Lyft Accident Attorneys?
Rideshare apps have now overtaken taxis as the preferred form of public transportation. These apps provide the convenience of being picked up anywhere and the transparency of public ratings for drivers. However, no matter how many new features Uber and Lyft try to build into the app, this new form of transportation presents a multitude of issues that require legal action. A San Diego Uber/Lyft accident lawyer is here to help with any issue that may arise.
Uber and Lyft are large companies that will do anything to avoid bad press and large payouts. As a result, you might feel pressured to settle for whatever amount they give you. Their insurance companies might use legal documents you have signed to make you think the amount they're offering is the most you can get. Every case needs a proper evaluation from a qualified Uber and Lyft accident attorney to navigate the intricacies of rideshare laws. Contact Haffner & Morgan today to talk to a San Diego Uber/Lyft accident attorney for a free consultation.
Uber & Lyft Accidents: How Haffner & Morgan Can Help
Injured in a Lyft or Uber accident? The San Diego rideshare attorneys at Haffner & Morgan have years of experience in helping the victims of rideshare accidents get compensated. We provide free initial consultations and all of our rideshare accident cases are taken on a contingency (no recovery, no fee) basis.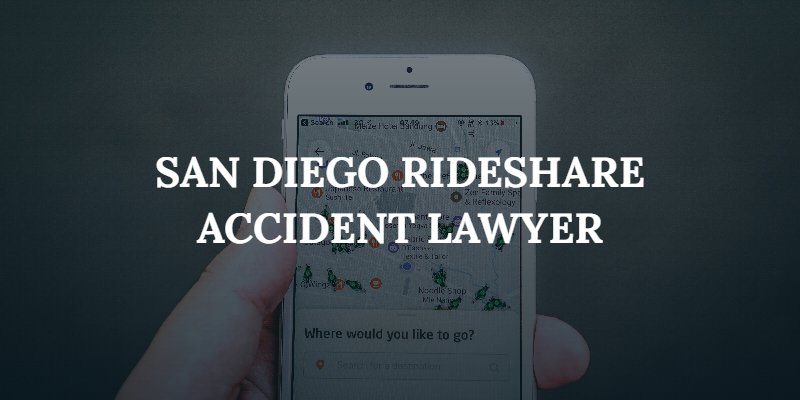 How Common are Rideshare Accidents?
With more and more people depending on Uber and Lyft for transportation, the roadways in San Diego are filled with personal vehicles contracted with rideshare companies and either actively transporting passengers or driving to a pickup location. The numbers of cars on the road have increased in direct response to more people using rideshare apps rather than public transportation. In a one-year period, Uber and Lyft vehicles caused 97 fatal accidents with 107 deaths.
Common Causes of Ride Share Accidents and Injuries
The most common causes of ride sharing car accidents are:
Lyft or Uber drivers driving under the influence
Overdriving road conditions
Inexperience
Sexual Assault
Driving while drowsy
Failure to obey traffic signals, signs, and other rules of the road
Distracted driving
Violence
These common causes of accidents result in single-car accidents, T-bone collisions, side-swipe accidents, rear-end collisions, and head-on collisions. In some cases, rideshare vehicles and drivers are implicated in hit-and-run incidents as well as in violence claims and sexual assaults.
Insurance Coverage in Uber/Lyft Accidents
Uber and Lyft cases can turn into complex evaluations of insurance policies and evaluation of facts. Rideshare apps are unique in that insurance policies kick-in from Uber and Lyft depending on whether the driver is "on-the-job" or not. Generally, Uber and Lyft policies will be in effect when the driver is either on the way to pick up the rider or dropping off the rider per the app. If the driver gets into an accident while not in the middle of a ride, the driver's personal insurance company will dictate the amount of coverage for the driver in the accident.
In general, an accident that occurs while the driver is "on-the-job" will have higher policy limits, as Lyft and Uber's insurance policies will kick in. More details on Uber's and Lyft's insurance policies can be found in the below links:
Proving Liability After a San Diego Rideshare Accident
After an accident involving more than one vehicle, it can be challenging to prove which party caused the accident. The person most at fault in the accident is the liable party whose insurance must pay for your injuries. In order to prove liability, you must show the following:
That the person at fault owed you a duty of care. Your rideshare driver and others on the roadway bear the obligation to drive carefully and follow all traffic laws.

That the driver breached their duty of care. If someone acted negligently, irresponsibly, or recklessly, they did not meet their obligation to you and others on the road.

 That the negligent action or wrongdoing of this person caused your injury and financial damages.
A skilled attorney with years of experience with Uber and Lyft accidents understands how to collect evidence to prove liability. In order to substantiate your accident claim you'll need the following:
The police accident report

Medical records documenting your injury, treatment recommendations, and prognosis

Eyewitness testimony when possible

Photos of the accident scene and any available videos

Electronic rideshare records from Uber or Lyft

Expert testimony from an accident reconstruction specialist
Because insurance companies resist or attempt to minimize pay-outs, proving liability after a rideshare accident in San Diego is essential in order to ensure you get the compensation you deserve.
Compensation in Uber/Lyft Accident cases
Various forms of compensation that might be recovered in an Uber/Lyft accident case include:
Ongoing medical costs
Prescriptions for the treatment of your personal injury
Physical therapy costs
Compensation for loss of your income from missed work hours
Compensation for loss of your income from future work
Compensation in dollars for emotional stress and physical suffering
Understanding Uber/Lyft Insurance Payouts
Because personal auto insurance policies don't typically cover vehicles when owners use them for rideshare purposes, Uber and Lyft solved the problem by creating a coverage plan with insurance companies for their contracted drivers. The plan works on a two-tiered usage design known as a rideshare endorsement. With this plan in place, the coverage in an Uber or Lyft accident depends on how the car was being used at the time of the accident. The plan works by dividing a driver's experience into 3 distinct phases:
When the driver uses the vehicle for personal reasons and the app is turned off, their own personal insurance plan's coverage is in place.

When the driver has their app on and they're driving around while waiting for a pick-up request the claim is first presented to the driver's personal insurance. If denied (this happens more often than not) then the rideshare endorsement plan provides $50,000 per person or $100,000 per vehicle for bodily injuries and $25,000 in property damage coverage.

When the driver's app is on and they are either on the way to pick up a passenger per request or actively transporting a paying passenger, the rideshare endorsement plan provides up to $1,000,000 of coverage per accident.
Because the coverage system for Uber and Lyft accidents is complex, an experienced attorney can help determine which policy was in place at the time of the accident to maximize your payout. 
What You Should Do if You're In an Uber or Lyft Accident:
The cost, time, and stress of an Uber or Lyft accident is often overwhelming. Both passengers and drivers should report the occurrence of an accident through the rideshare app in use. If you were injured in the accident be sure to seek medical care. Both Uber and Lyft are required to carry bigger than usual insurance policies for the time in which a passenger is in a rideshare. These policies can cover drivers and passengers. Do not avoid treating your injuries because you are afraid of the payments. If you are unsure of the process you should contact a San Diego personal injury attorney who can help guide you through it.
The attorneys at Haffner & Morgan can help you in both your financial and physical recovery. Consultations are available at no cost to you, and no fees are taken unless you obtain a settlement or positive jury verdict. Not every situation requires legal representation, but we are always here to answer your questions.
Rideshare insurance companies have attorneys on their side, and you should too. Personal injury cases can be complicated, you are owed compensation not only for your injuries, but your pain and suffering. If your ability to work has been impacted, you're owed for any money lost as a result of the accident as well. As a rideshare driver, if you've been deactivated from rideshare driving, you can seek compensation. The first thing we do as your attorneys is make sure you get the right treatment for your injuries. Then we fight on your behalf to ensure you get the compensation you deserve from all possible parties. If you have been affected in some way by a rideshare accident, contact us today for a free consultation, or call us at (619) 541-8787.