Why Choose Our San Diego Spinal Cord Injury Attorneys to Represent You?
An spinal injury can be devastating. Victims may be unable to walk and often become unable work and earn a living.
Spinal cord injuries may cause physical problems that are persistent and greatly affect quality of life. Some common effects include loss of feeling and control, breathing problems, and modifications to sexual function.
Given the significant impact that a spinal cord injury can have on an individual's life, a claim against responsible party can help to offset the expenses and losses victims incur. The financial impact of spinal cord injuries include medical bills, costs of hiring care and modifying the living space, lost wages, and reduced earning capacity.
If you or a loved one have suffered a serious spinal cord injury, Haffner & Morgan can help.  Our San Diego spinal cord injury attorneys will be here for you every step of the way. Contact Haffner & Morgan today for your free consultation.
How Common Are Spinal Cord Injuries?
There are two types of spinal cord injuries: complete and incomplete. A total spinal cord injury is when a person loses all sensation and function below the site of the injury. An incomplete spinal cord injury is one in which some sensation and movement are preserved below the site of the injury. Despite significant medical progress, many spinal cord injuries are irreversible.
According to the National Spinal Cord Injury Statistics Center, more than 250,000 people in the United States are living with spinal cord injuries and there are 17,000 people who experience spinal cord injury every year.
Causes of Spinal Cord Injuries
Some common causes of spinal cord injuries include: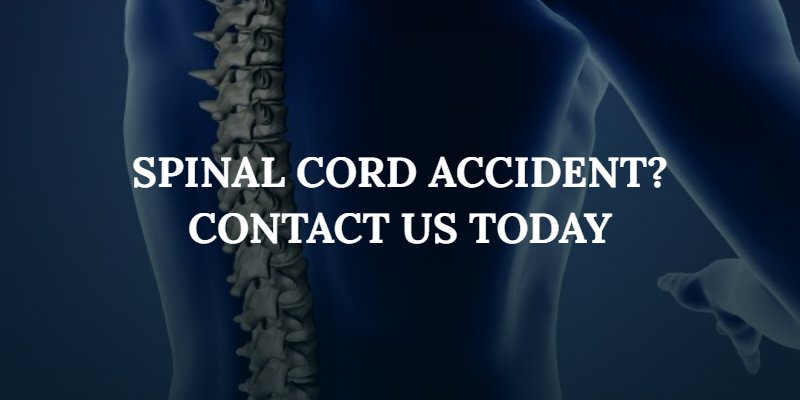 Understanding Economic and Non-Economic Damages for Spinal Cord Injuries
A serious spinal cord injury has a tremendous negative impact on the victim's life and that of their immediate family members. In legal terms, these impacts are called "damages." Damages in spinal cord injury cases are divided into two legal types: economic and non-economic damages. It helps to understand the value of a claim by understanding the following distinctions between the two types of damages:
Economic damages are monetary damages the victim, their family, and their attorney can easily calculate. These damages include medical expenses for treatment, estimated future medical expenses for ongoing therapies, expenses for home and vehicle modifications and home health services, lost income, future lost income, and diminished capacity to earn in the future. 

Non-economic damages are intangible and may be more difficult to assign a monetary value, but they are often even more devastating than economic damages. They include pain and suffering, mental anguish, loss of quality of life, loss of consortium (the loss of a close and/or physical relationship with a loved one), and in some cases, punitive damages.
Punitive damages are a type of non-economic damage unrelated to victim compensation. Instead, it's meant as a punishment for particularly egregious behavior, malice, or willful misconduct that leads to another's injury. Punitive damages achieve a sense of justice for the injury victim and their family and may also serve to deter the at-fault person and others from engaging in similar behavior.
Legal Considerations Following a Spinal Cord Injury
The road to rehabilitation for spinal cord injuries can be long and difficult. While getting the care that you need, seeking a San Diego spinal cord injury attorney can ensure you preserve your evidence to position yourself for a strong negotiation with insurance companies or the negligent party's lawyers. Some considerations to keep in mind include:
Saving all receipts for medication, including over the counter medication.
Observing your doctor's attention to your care
Documenting the progress of your rehabilitation with pictures and a detailed journal.
San Diego Spinal Cord Injury Claims
Between 250,000 and 500,000 people suffer injuries to the spinal cord each year, causing grave changes in their quality of life. Sadly, the majority of these injuries are caused by preventable car accidents, falls, and violence. Spinal cord damage is irreversible, and though medical researchers hope to one day offer new treatments, today the impacts are lifelong. In San Diego, many injury victims with spinal cord damage find themselves no longer able to work or with significant challenges raising their children due to their disability. Social activities, travel, and other past enjoyments may be limited by new difficulties. The ongoing effects of spinal cord damage can include the following:
Paralysis or loss of feeling and movement

Breathing problems

Bedsores

Loss of sexual function

Loss of bladder and bowel control

Fertility problems

Body temperature regulation problems

Blood clots

Blood pressure problems

Trouble swallowing

Bone density loss and high risks of fractures
Spinal cord injury victims in Sand Diego deserve financial compensation for the expenses related to such a significant injury with life-changing impacts and new challenges to everyday life. While a settlement or court award won't undo the harm, it can help victims to get the care and equipment they need to maximize their quality of life and make up for the significant and ongoing financial losses resulting from such an injury.
What Should I Do After a Spinal Cord Accident in San Diego?
Suffering the sort of temporary and permanent disabilities commonly resulting from spinal cord accidents can leave victims feeling vulnerable. Fortunately, an experienced spinal cord accident attorney can fight aggressively for your right to compensation. As an injury victim, you can also contribute to the success of your own case by taking the following actions after your injury:
Follow all doctor recommendations

Attend all physical and emotional therapy sessions

Fill all prescriptions

Keep careful records of all medical expenses and expenses for converting your home and vehicle

Keep a daily journal to track your pain as well as the number of therapy and medical appointments you attend and other incidents during your daily life that result from your new injury and temporary or permanent disability.
Contact Haffner & Morgan to Get the Justice You Deserve
At Haffner & Morgan, we take spinal cord injury cases very seriously because we understand the significant impact they have on our clients or their loved ones. The long term cost associated with spinal cord injuries is staggeringly high and a lawsuit or insurance claim is often the only chance victims have to recover compensation. You deserve the full compensation needed to cover medical costs, physical and emotional damages, lost income, and more.
At Haffner & Morgan, our San Diego personal injury lawyers will fight to get you justice to the full and fair compensation.  We handle all cases on a contingency fee basis, meaning we don't charge a fee unless we win. If you or a loved one has suffered a spinal cord injury, contact Haffner & Morgan today for your free and confidential consultation.