Legal Action for Wrongful Death in San Diego
If you've lost a loved one as the result of another's intentional act or negligent behavior, you may be able to seek compensation. Because the death of a close relative is so obviously tragic for the family of the deceased, the purpose of a wrongful death action is meant to help the family move forward financially in the face of such a tragic loss. The attorneys at Haffner & Morgan have years of experience in helping the victims of wrongful death cases get compensated. We provide free initial consultations and all of our cases are taken on a contingency (no recovery, no fee) basis.
In a wrongful death action, the surviving family member of the deceased individual brings a claim that the death of a loved one was caused by the reckless, malicious, or negligent actions of the defendant. While a loved one can never be replaced, the surviving family members can pursue restitution for their losses.
At Haffner & Morgan, our legal team will do everything possible to help you navigate the legal intricacies so that you do not have to worry. We seek to give you and your loved ones the legal peace of mind so that you may take the time to grieve. A San Diego wrongful death attorney will do all that we can to keep your worries as handled. Our skilled legal team will assist in navigating the complex legal system and fight to get you the highest amount of compensation to help you through your tragic loss. Call a San Diego wrongful death lawyer at Haffner & Morgan today for your free consultation.
What Types of Cases are Wrongful Death Claims?
Wrongful death lawsuit claims are brought by the family members and dependents of a deceased victim. The death of the victim is caused by the intentional or negligent actions of another person. A wrongful death claim can be brought in various types of accidents. Some common wrongful death claims we see include:
Chemical Exposures
Negligent Workplace Environments
Aviation Mishaps
Faulty and Hazardous Goods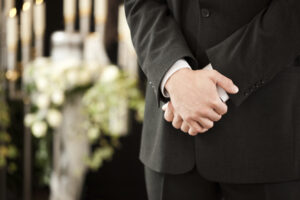 What You Should Do if Your Loved One Passed Away Wrongfully
When a person's life is taken from them by the carelessness or intentional act of another person, the decedent's heirs may have a legal remedy, which is called a Wrongful Death action. Statutes in California define who can bring a Wrongful Death action and what damages can be awarded.
An attorney with experience in wrongful deaths can help ensure you recover what is rightfully due, but also help with the process of loss after a tragedy.
The San Diego wrongful death attorneys at Haffner & Morgan can help guide family members through the legal system in the time of grief and loss following the death of a close relative. Consultations are available at no cost to you, and no fees are taken unless you obtain a settlement or positive jury verdict. Not every situation requires legal representation, but we are always here to answer your questions.
Financial Costs that Can be Pursued in Wrongful Death Claims
Wrongful death lawsuits are intended to keep the wrongdoer accountable for the hardships negligently or recklessly placed on the surviving family members. The financial amount awarded provides the survivors with a source of income that the deceased would have provided.
The surviving family members must demonstrate the losses they sustained as a result of losing their loved one. While wrongful death claims are emotional, grief is not a recoupable damage. Instead, the court must look at the tangible costs that occurred as a result of the incident. Some examples might include:
Costs of burial and funeral
Loss of the family's financial support
Cost of the deceased's potential contribution to household services
Expenses related to health care, such as ambulance, hospital, and physician bills
Price of medications and pain relief
Income lost as a result of time off work
Punitive damages
At Haffner & Morgan, We'll Fight For You
If you have lost a loved one due to the negligence of someone else, the skilled wrongful death and personal injury law attorneys at Haffner & Morgan will fight for you.
The emptiness left by the death of a loved one can never be filled. While challenging to process, a claim for wrongful death can help you at least achieve financial peace of mind. At Haffner & Morgan, a wrongful death lawyer will walk you through the legal options you have for the compensation of the death of your loved one. No family should continue to suffer even more hardship after a loved one has died.
Our skilled San Diego wrongful death lawyers will fight to get you the maximum compensation you deserve. Contact Haffner & Morgan today for your free consultation, or call (619) 541-8787.