Car accidents are terrifying and traumatic. When you've experienced serious injuries in a car accident in San Diego, the pain adds to the chaotic aftermath. Unfortunately, the trauma often continues beyond the immediate aftermath of the accident as victims deal with the complex accident claim system in California.
Though some accidents leave victims able to do little other than wait in place for help to arrive, if your injuries allow you to use your cell phone, taking specific steps immediately after an accident can help.
What to Do Immediately After a Car Accident in California
When a car accident occurs it can be difficult to keep a clear head, but by remaining as calm as possible after the accident you can take immediate steps to protect your physical and financial future. A cell phone becomes an important tool while the dust is settling on a car accident scene. Use your cell phone—or ask an uninjured companion or helpful bystander to use your phone for you—to do the following:
First, call 911 to report the accident and request police and emergency services
If you're physically able, give reasonable aid and comfort to other injury victims
Take photos of the damaged vehicles
Take photos of the accident scene, including anything relevant such as an intersection, traffic signs, traffic lights, and skid marks on the road
Take photos of any visible injuries
Record a brief statement describing what you remember about the accident while it's fresh in your mind—trauma may fade the memory later
Add the contact information of all involved drivers
Add the contact information of eyewitnesses
Keeping the above information on your phone is an excellent way to document evidence of the at-fault party's liability to give you an advantage in a personal injury claim later. Even if you were partly at fault in the accident, California's comparative negligence insurance system allows you to recover a proportionate amount of your damages.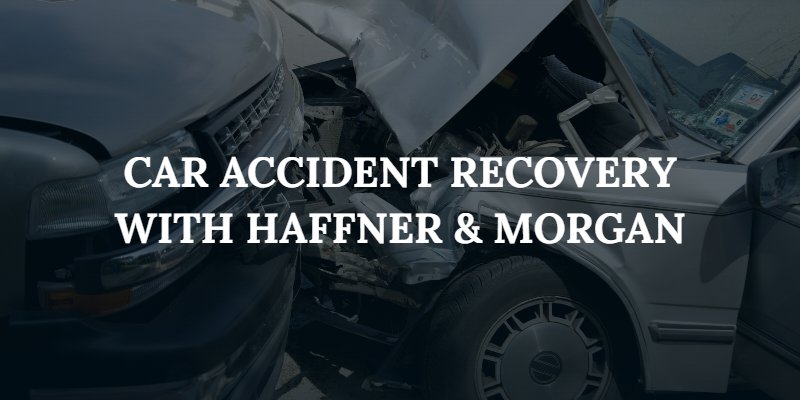 What to Do In the Days After a Car Accident in California
Car accident victims should always accept emergency transportation to the hospital or make arrangements to get to an emergency room as soon as possible. At the hospital, ask for a complete evaluation and tell the doctor about every symptom—even if it seems minor. Some injuries worsen in the hours and days after an accident. In the days following the accident, take the following steps:
Ask your medical providers for a detailed medical report with their treatment recommendations and your prognosis
Follow all of your doctor's instructions, fill every prescription, and make it to every appointment, procedure, and follow-up
Save your medical bills and receipts for related expenses
Obtain a copy of the police report
Gather your evidence and schedule a free consultation with a San Diego car accident attorney with a track record of success in car accident claims
Avoid posting on social media until after you settle your claim
It's always best to have skilled legal counsel before talking to insurance adjusters about the accident. No matter how compassionate they sound on the phone, they're rarely on your side. Their job description is to find ways to minimize your claim or deny it completely.
Managing Your Car Accident Claim in San Diego
Hiring a San Diego personal injury attorney can help streamline your car accident claim process so you can focus on recovering from your injury. An attorney will investigate all aspects of the accident to determine the liable party, document evidence of liability, carefully calculate damages like medical expenses, lost wages, and compensation for pain and suffering, and then use the evidence to negotiate a settlement with the insurance company. Most claims are settled out of court, but hiring an attorney for your claim ensures that your case will go to court if required to ensure you recover compensation.