Why Choose Our San Diego Bicycle Accident Lawyers?
Bicycles are a popular form of transportation, especially in San Diego. Despite the implementation of laws specifically designed to protect cyclists from reckless drivers, motor vehicles continue to ignore the requirement to share the roadways with cyclists. Bicycles are no match for the size and power of motor vehicles and injuries to a cyclist can be catastrophic and, in the most severe cases, fatal.
If you or a loved one were seriously injured in a bicycle accident, you need our San Diego bicycle accident lawyers on your side.  You likely face a long road to recovery and the insurance and legal processes can be confusing and difficult to navigate on your own.  A bicycle accident lawyer at Haffner & Morgan can protect your best interests and fight for justice on your behalf.
At Haffner & Morgan, our lawyers have years of experience in helping the victims of bicycle accidents get compensated. We provide free initial consultations and all of our bicycle accident cases are taken on a contingency (no recovery, no fee) basis. Our San Diego bicycle accident attorneys will investigate your claim, deal with insurance companies, and work to get the justice you deserve. Contact Haffner & Morgan today for your free consultation.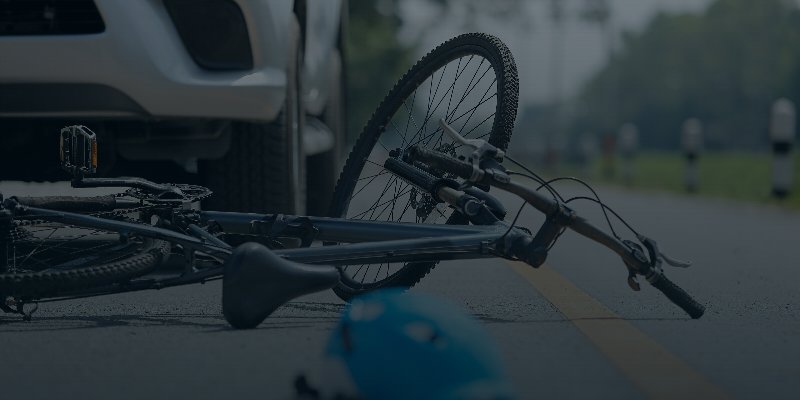 Common Causes of Bicycle Accidents
Bicycle accidents can occur in various ways. Some accidents may not be due to other drivers, such as: faulty roads, bad weather, or defective bicycle parts. However, some of the most serious bicycle accidents in San Diego are caused by irresponsible motorists. The most common types of causes of bicycle accidents are:
Inattentive driving
Speeding
Alcohol or drug use
Disobeying traffic laws
Defective motorcycle or vehicle
Common Types of Bicycle Accidents by Drivers
Accidents by other drivers can occur in many ways. Some common types of accidents include:
Left Turn Accidents – When a driver turns left in front of a bike who is heading straight.
Right Turn Accident – When a car turns right at a junction and cuts off a bicyclist who is underneath the driver.
Door Accidents – When a driver or passenger opens their door in front of incoming bikes without first checking to see if the path is clear.
Sideswipe Accidents – Drivers in California must allow bikers at least three feet of room while passing. Many vehicles, however, disregard this restriction, placing bikers at danger of serious harm in a sideswipe collision.
Those injured in a bicycle accident by the negligence of another driver often run into difficulties being compensated by their damages.  Motor vehicle drivers and their insurance companies many times dispute liability even when it is relatively clear that the bicyclist was not at fault. In those situations, it is important to hire an attorney experienced in the complex liability that often comes with bicycle accidents (especially those caused by a motor vehicle driver where a collision did not take place). The San Diego personal injury attorneys at Haffner & Morgan have extensive experience handling bicycle cases, ranging from auto versus bicycle collisions, to cases where a driver or a passenger in a parked motor vehicle negligently opens a door in the path of a bicyclist. We stand ready to help, counsel and advise injured bicyclists through the entire process.
What Should You Do if You're In a Bicycle Accident?
BE SAFE: Leave your gear on. As a rider, you have a good understanding of driver's selfish tendencies, now is not the time to forget. Get to the side of the road, away from traffic. If you are too hurt to move your bike, leave it. It can be replaced.
REMAIN CALM: Someone was at fault in the incident, but it is important to approach the other driver in a calm manner. Flared tempers may lead to exacerbating your injuries, or prevent you from obtaining the information you need.
CONTACT 911: Emergency personnel are best prepared to secure your safety as well as the safety of those around you. Moreover, being the first to initiate contact can put you in a better position to have your story told. You need to have your side of the story told to the police officer, especially if the driver is trying to avoid liability.
GET MEDICAL HELP: Allow the paramedics to examine you. Your adrenaline is likely to be flowing, preventing you from recognizing your injuries. Even if you've taken the time to see that you have no external injuries, there may be internal injuries. Seeking further medical attention, at an emergency department or urgent care, can be the best way to prevent any long term damage.
OBTAIN INFORMATION: After you've remained safe, contacted 911, and received medical help, you're in the best position to obtain the information you need. No discussion of who is at fault is needed immediately. Ask the driver or the responding officer for proof of insurance and a driver's license. If the other driver is admitting fault, document it. If they are asking you to admit fault, refer them to your insurance company. There is no need to say anything further.
Potential Defendants in a San Diego Bicycle Accident Lawsuit
Under California law, a bicyclist is entitled to produce a claim against reckless and negligent motor vehicles who cause a bicycle accident.
Potential defendants include:
A driver whose negligent or reckless acts while driving resulted in a collision
A company that employed the driver during an accident that occurs while the driver is on the job. This liability is known as vicarious liability.
A local authority that neglected to repair or a potentially hazardous road condition that contributed to your San Diego bicycle accident
The bicycle manufacturer if your bicycle collision was caused by faulty equipment.
How a Bicycle Accident & Injury Lawyer at Haffner & Morgan Can Help
The cost, time, and stress that results after a bicycle accident is often overwhelming. If you believe your injury was the result of another's negligence, or if you have insurance that you believe should cover your injury, the bicycle accident attorneys at Haffner & Morgan can help you in both your financial and physical recovery. Consultations are available at no cost to you, and no fees are taken unless you obtain a settlement or positive jury verdict. Call us today at (619) 541-8787.